Auxiliary Coast Guard
Rochester Area Flotilla 4-2

520 River Street
Rochester, NY 14612
Contact:
Vice Flotilla Commander (VFC)
George R. Taylor
cga55366@inbox.com
C: (585) 233-2565, H: (585) 233-2568
http://www.boatcourse.org/abouttheauxiliary.htm
Since its creation by Congress in 1939, the U.S. Coast Guard Auxiliary has served as the civilian, non-military component of the Coast Guard. Today, the 36,000 volunteer men and women of the U.S. Coast Guard Auxiliary are active on the waterways and classrooms in over 2,000 cities and towns across the nation. Each year, Auxiliarists (folks just like you) save almost 500 lives, assist some 15,000 boaters in distress, conduct more than 150,000 courtesy safety examinations of recreational vessels, and teach over 500,000 students in boating and water safety courses. The results of these efforts save taxpayers
Division 4 (9ER), has four (4) Flotillas, throughout the Greater Rochester, New York area. The Rochester area Flotilla 4-2 has a rich history dating back to World War Two, making it one of the oldest active flotillas in the nation.
Boating Clubs
Genesee Yacht Club
10 Marina Drive
Rochester, NY 14612
585-266-9796
www.geneseeyc.org
The Genesee Yacht Club (GYC) was established to encourage yachting and sailing, to further the arts and sciences pertaining to seamanship, piloting, and navigation, and to provide and maintain suitable clubhouse and dockage facilities for use of the members by cooperative effort at minimum expense.
Since 1934 our members have contributed their time and talents to the construction and maintenance of our facilities, and the organization of our race programs, cruising program, social events, and every other aspect of the club. Nothing happens without it! Working and socializing with other members builds friendships and instills satisfaction in our accomplishments while keeping our costs under control.
Rochester Yacht Club
5555 St. Paul Blvd. 14617
585-342-5511
www.rochesteryc.com
Incorporated in 1877, our club celebrated its 125th Anniversary in 2002 and is still going strong. The First Regatta was held in 1877 with eight sail boats competing. By the time RYC joined the Lake Yacht Racing Association (LYRA) in 1887, the Club had 46 members and 15 boats. Five years later in 1892, membership had grown to 157 with a fleet of 29 sailboats and 7 Steam / Naphtha power boats. Membership had surged to 318 members by 1910. Our current resident membership is approximately 450 with over 250 members in various other categories.
Charlotte Community Development Committee
Glenn Gardner at CharlotteCommunityDevelopment@gmail.com
The Charlotte Community Development Corporation (CCDC) was incorporated in 1999 in response to "Neighbors Building Neighborhoods" process.
The mission of the CCDC is:
"To provide a community based, fiscally capable, legal entity, to assist the Charlotte Community in its objectives of improving the quality of life for its residents while improving the economic health both of the local community and the larger region."
CCDC's objectives include re-establishing a strong urban village, building on the history of the Charlotte harbor, and tying these characteristics to the economic revitalization in the neighborhood. CCDC is actively involved with the Charlotte Community Association, the City of Rochester, Northwest Quadrant Service Center and every local community organization. It has also been a key participant in planning for a number of port/harbor related projects.
Cemeteries
Charlotte Cemetery
28 River Street
Rochester, NY 14612
http://mcnygenealogy.com/cem/charlotte.htm
The area was settled by pioneers beginning in 1792. As early as 1810 a ferry, operated by Ebenezer Utter (of Parma), ran passengers across the river near here. Burials had been taking place here since settlement, it wasn't until July 10th, 1888 that the cemetery was made official. Although the tombstones of many veterans can be found, it is highly likely that many were buried without tombstones (or had wooden markers that have since been lost).
Daredevil, Sam Patch of Rhode Island, is the most notable burial at this cemetery. Once an impoverished mill worker in Patterson, Jersey, he began putting on performances jumping from high platforms into water. He gained international notoriety for jumping from a ladder into the Niagara Gorge at the Falls in the fall of 1829. On November 6, 1929 Patch performed a jumping stunt at the High Falls of Rochester to disappointing crowds. He scheduled a new show on the 13th of November, adding 25 feet of height to the jump by use of a custom-constructed platform. A crowd of nearly 8,000 witnessed a botched water entry at impact. He did not resurface. His body was recovered in Charlotte after the ice thaw the following spring. He was buried at this cemetery under a wooden marker. A granite stone and copper plaque replaced it decades later.
See more at: http://nyhistoric.com/2013/07/charlotte-cemetery/#sthash.8b7QjA59.dpuf
Holy Sepulchre Cemetery
2461 Lake Ave, Rochester, NY 14612
(585) 458-4110
http://www.holysepulchre.org/about
Holy Sepulchre was founded in 1871, more than 140 years ago. Constantly evolving, yet never straying from the fundamental guidelines established in our Catholic tradition, we continue to maintain a presence in the community as a sacred place of respect, reflection and ultimately, of the celebration of life.
Riverside Cemetery
2650 Lake Ave. Rochester, NY 14612
(585) 428-7775
http://www.cityofrochester.gov/Riverside/
Riverside Cemetery in Rochester, New York was founded in 1892 to serve the growing population in the northern part of the city. Situated on 123 acres (498,000 m²) (0.2 square miles) of land between Lake Avenue and the Genesee River, the cemetery is the permanent resting place of over 250,000 people. Since 1942, the cemetery has been owned and operated by the City of Rochester.
Waad Hakolel Cemetery
68 Stonewood Ave
Rochester, NY 14612
(585) 663-6937
The Britton Road Cemetery Association is made up of many small Jewish cemeteries located at 188 Britton Road, Greece and 68 Stonewood Ave., Rochester. The cemeteries were run independently until August 1954 when they merged as a loose organization to oversee the cemeteries. Then the Association was reorganized in 1967 to gain control of the administration of the cemeteries.
The part of this cemetery on Stonewood Ave., is located in the City of Rochester. This portion of Stonewood Avenue was originally part of Stone Road but when Stonewood Avenue was laid out, they changed the name. Cemeteries located here are Waad Hokellel Cem. (which was formed 1895), Chevra Chayteem Cem. and B'nai David Cemetery (both formed in 1902). In 1911 the Congregations Chevra Chayteem and B'nai David merged and then afterwards that portion of the cemetery was known as Beth Hamedresh Hagodel Cemetery.
The cemeteries on Britton Road (in Greece Town lots 20 and 21) were formed in 1895 as both Beth Hakneses Hachodosh Cem. and B'nai Israel Cemetery. Through the years, the cemeteries on Britton Road have been enlarged and subdivided by the purchase of land from the two original cemeteries.
Source: http://mcnygenealogy.com/cem/vets-britton.html
Charlotte-Genesee Lighthouse Historical Society
70 Lighthouse Street
Rochester, NY 14612-4710
585-621-6179
Regular Hours of Operation for the Current Season
Open: April 1, 2017 – October 30, 2017
Friday, Saturday, Sunday & Monday
Hours of Operation – 1:00 PM to 5:00 PM
Expanded Display for 2017:  History of Ontario Beach Park
The tower was constructed in 1822 on a hill just West of the Genesee River and South of what once was a marshy area on the southern shores of Lake Ontario. The current Keeper's House was built in 1863 to replace the original which was just to the South of the current building. The Tower is 40 feet high with an additional 12 feet of height for the lantern room. There are 42 steps and then an 11 rung ladder that takes you into the lantern room. Here you will experience a beautiful panorama view of the surrounding area. Cameras are a MUST!
The Historical Custom House is located at 10 Latta Rd, Rochester, NY 14612
Click here to visit the Charlotte-Genesee Lighthouse's website.
Charlotte Library
Charlotte Branch Library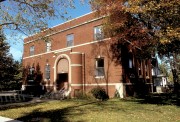 3557 Lake Avenue
Rochester, NY 14612
(585) 428-8216
(585) 621-2443 fax
http://www3.libraryweb.org/subpage.aspx?id=292
The Charlotte Branch Library is two miles south of Lake Ontario in the heart of friendly, family-oriented neighborhoods. The branch has been part of the community since 1919, moving to its present location at the corner of Lake Avenue and Britton Road in 1961. A former Rochester Telephone Corp. building, the library consists of three floors and is fully accessible with an elevator. The adult room is on the first floor, the large attractive children's room is on the second floor, and there is a meeting room used for library programs and by community groups in the basement. The branch houses approximately 40,000 books, magazines, recordings, and videos.
Charlotte Youth Athletic Association (CYAA)
585-287-9377
E-mail: info@cyaa-baseball.com
Website: http://www.cyaa-baseball.com/
The Charlotte Youth Athletic Association has provided quality recreational baseball for the boys and girls in northwest Rochester, NY for the past 60 years. Originally established in 1953 to foster and promote athletics in the Charlotte community. The CYAA program has taught fair play and good sportsmanship to thousands of young boys and girls over the years. As times have changed, our mission has expanded beyond the Charlotte community to include all other areas of the city and surrounding towns.
Through its network of dedicated parents, volunteers, and sponsors, the CYAA continues to offer opportunities for boys and girls from ages 4 to 15 to develop their physical abilities as well as their sense of sportsmanship, teamwork, discipline, and hard work.
CHARLOTTE Strong
CharlotteStrong14612@gmail.com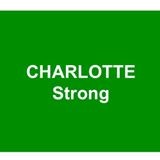 Grassroots group of concerned community members who have taken a proactive approach to ensure community member's voices are heard by the City of Rochester.
Greece Historical Society and Museum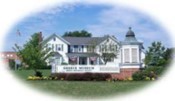 Located at 595 Long Pond Road in Greece
Museum hours are:
Sundays 1:30 p.m. – 4:00 p.m. or by appointment
Closed Major Holidays
585-225-7221
Click here to go to the Greece Historical Society & Museum's website.
Government Representatives
Mayor City of Rochester
Lovely A. Warren
City Hall, Room 307A
20 Church St.
Rochester, NY 14614
585-428-7045
City Council- NW District
Molly Clifford
City Hall 30 Church Street 14614
585-428-7538
Email:  Molly.Clifford@cityofrochester.gov
Monroe County Executive
Cyeryl Dinolfo
39 West Main Street 14614
585-753-1000
Monroe County Legislator, District 26
Tony Micciche
15 Dunsmere Drive 14615
585-753-1922
Email:  monroe26@monroecounty.gov
Monroe County Legislator, District 7
Brian E. Marianetti
82 Oak Bridge Way 14612
585-861-8977
Email:  monroe7@monroecounty.gov
NY State Assembly
Joseph Morelle
1945 Ridge Road East
Rochester, NY 14622
585-467-0410
NY State Senate
Joseph E. Robach
2300 West Ridge Road
Rochester, NY 14626
585-225-3650
U.S. House of Representatives
Louise M. Slaughter
3120 Federal Bldg.
100 State Street 14614
585-232-4850
U.S. Senate
Kirsten Gillibrand
3280 Federal Bldg.
100 State Street 14614
585-263-6250, 585-263-6247
U.S. Senate
Charles E. Schumer
3040 Federal Bldg.
100 State Street 14614
585-263-5866
Monroe County Parks Deptartment
Park Reservation Line 753-PARK
To reserve a shelter in Ontario Beach Park –or– Robach Community Center
Ontario Beach Park Program Committee
P.O. Box 12759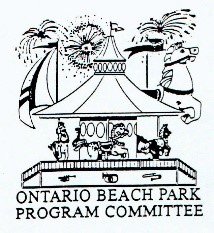 Rochester, NY, 14612
The OBPPC Information Line – You are also able to leave a message: 585-865-3320
Email: OntarioBeachEntertainment@gmail.com
http://ontariobeachentertainment.org/
Established in 1984, the Ontario Beach Park Program Committee (OBPPC) is dedicated to providing and expanding family entertainment/events at Ontario Beach Park, the Rochester harbor and the lower Genesee river area with the cooperation of local, state and federal governments.
The Ontario Beach Park Program Committee is comprised of representatives from non-profit organizations from the local Charlotte area, City of Rochester and County of Monroe. There is paid staff, all of the officers, directors and workers are volunteers!
Places of Worship
Abundant Grace Church
4292 Lake Avenue
Rochester, NY 14612
585-621-4490
Christian Community Church
4352 Lake Ave
Rochester, NY 14612
(585) 621-1982
http://christiancommunitychurch.com
First Spanish Church of the Nazarene
99 Stonewood Ave
Rochester, NY 14616
(585) 288-6410
http://nazarene.org
Holy Cross Church
4492 Lake Ave
Rochester, NY 14612
(585) 663-2244
http://holycrossrochester.org
Hope Christian Fellowship
3495 Lake Ave
Rochester, NY 14612
(585) 271-1172
http://www.hcfministry.org
Lake United Methodist Church
4409 Lake Ave
Rochester, NY 14612
(585) 865-8800
http://www.umc.org
Masjid Al Sabur Community
4550 Lake Ave
Rochester, NY 14612
(585) 865-8550
World Wide Church of God
4292 Lake Ave
Rochester, NY 14612
(585) 621-4490
Port of Charlotte Merchants Association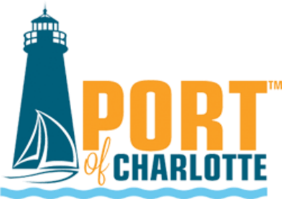 The Port of Charlotte Merchants Association's mission is "To promote new business, strengthen existing business, and make the Port of Charlotte a revitalized year round destination".
Click here to go to the Port of Charlotte Merchants Association's website
Rochester Visitor Information

45 East Avenue, Suite 400
Rochester, NY 14604-2294
General Contact Info:
Call 800-677-7282 FREE or 585-279-8300
For 24-hour recorded current events and activities call 585-546-6810.
Fax number for visitor information requests is 585-232-4822.
General Email: info@visitrochester.com
Schools
#42 School
3330 Lake Avenue
585-663-4330
Holy Cross School
Pre-school-Grade 6
4488 Lake Avenue
585-663-6533
Lakeside Child and Family Center
Universal Pre-K
75 Stutson Street
585-663-3670
Leadership Academy for Young Men
4115 Lake Avenue
585-663-7070
Wakili Moore, Principal