Community Groups – the information and links found here are not maintained or part of the CCA oversight committee, please directly contact these organizations if you have questions or for the latest information.
Auxiliary Coast Guard
Rochester Area Flotilla 4-2

520 River Street
Rochester, NY 14612
Contact:
Vice Flotilla Commander (VFC)
George R. Taylor
cga55366@inbox.com
C: (585) 233-2565, H: (585) 233-2568
http://www.boatcourse.org/abouttheauxiliary.htm
Since its creation by Congress in 1939, the U.S. Coast Guard Auxiliary has served as the civilian, non-military component of the Coast Guard. Today, the 36,000 volunteer men and women of the U.S. Coast Guard Auxiliary are active on the waterways and classrooms in over 2,000 cities and towns across the nation. Each year, Auxiliarists (folks just like you) save almost 500 lives, assist some 15,000 boaters in distress, conduct more than 150,000 courtesy safety examinations of recreational vessels, and teach over 500,000 students in boating and water safety courses. The results of these efforts save taxpayers
Division 4 (9ER), has four (4) Flotillas, throughout the Greater Rochester, New York area. The Rochester area Flotilla 4-2 has a rich history dating back to World War Two, making it one of the oldest active flotillas in the nation.
Cemeteries
Charlotte Cemetery
28 River Street
Rochester, NY 14612
https://nyhistoric.com/2013/07/charlotte-cemetery/
Holy Sepulchre Cemetery
2461 Lake Ave, Rochester, NY 14612
(585) 458-4110
http://www.holysepulchre.org/about
Riverside Cemetery
2650 Lake Ave. Rochester, NY 14612
(585) 428-7775
http://www.cityofrochester.gov/Riverside/
Riverside Cemetery in Rochester, New York was founded in 1892 to serve the growing population in the northern part of the city. Situated on 123 acres (498,000 m²) (0.2 square miles) of land between Lake Avenue and the Genesee River, the cemetery is the permanent resting place of over 250,000 people. Since 1942, the cemetery has been owned and operated by the City of Rochester.
Waad Hakolel Cemetery
68 Stonewood Ave
Rochester, NY 14612
(585) 663-6937
The Britton Road Cemetery Association is made up of many small Jewish cemeteries located at 188 Britton Road, Greece and 68 Stonewood Ave., Rochester. The cemeteries were run independently until August 1954 when they merged as a loose organization to oversee the cemeteries. Then the Association was reorganized in 1967 to gain control of the administration of the cemeteries.
The part of this cemetery on Stonewood Ave., is located in the City of Rochester. This portion of Stonewood Avenue was originally part of Stone Road but when Stonewood Avenue was laid out, they changed the name. Cemeteries located here are Waad Hokellel Cem. (which was formed 1895), Chevra Chayteem Cem. and B'nai David Cemetery (both formed in 1902). In 1911 the Congregations Chevra Chayteem and B'nai David merged and then afterwards that portion of the cemetery was known as Beth Hamedresh Hagodel Cemetery.
The cemeteries on Britton Road (in Greece Town lots 20 and 21) were formed in 1895 as both Beth Hakneses Hachodosh Cem. and B'nai Israel Cemetery. Through the years, the cemeteries on Britton Road have been enlarged and subdivided by the purchase of land from the two original cemeteries.
Source: http://mcnygenealogy.com/cem/vets-britton.html
Charlotte Business Association
Charlotte Business Association
https://www.facebook.com/CharlotteBusinessAssociation
Rochester, NY 14612
barbara@purposefulconceptsllc.com
http://www.charlottebusinessassociation.org
Charlotte Community Development Corporation (CCDC)
Glenn Gardner at CharlotteCommunityDevelopment@gmail.com
The Charlotte Community Development Corporation (CCDC) was incorporated in 1999 in response to "Neighbors Building Neighborhoods" process.
Charlotte-Genesee Lighthouse Historical Society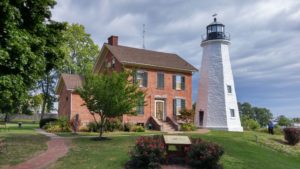 Charlotte Genesee Lighthouse
70 Lighthouse Street
Rochester, NY 14612-4710
585-621-6179
Click here to visit the Charlotte-Genesee Lighthouse's website.
Charlotte Library
Charlotte Branch Library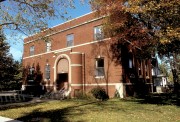 3557 Lake Avenue
Rochester, NY 14612
(585) 428-8216
(585) 621-2443 fax
https://roccitylibrary.org/location/charlotte
Charlotte Youth Athletic Association (CYAA)
585-287-9377
E-mail: info@cyaa-baseball.com
Website: http://www.cyaa-baseball.com/
Greece Historical Society and Museum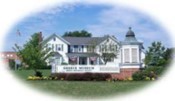 Located at 595 Long Pond Road in Greece
Museum hours are:
Sundays 1:30 p.m. – 4:00 p.m. or by appointment
Closed Major Holidays
585-225-7221
Click here to go to the Greece Historical Society & Museum's website.
Government Representatives
Federal Government
US House of Representatives
Hon. Joseph Morelle
3120 Federal Building
100 State St.
Rochester, NY 14614
Phone: (585) 232-4850
Fax: (585) 232-1954
US Senate
Hon. Charles Schumer
100 State Street, Room 3040
Rochester, NY 14614
Phone: (585) 263-5866
Fax: (585) 263-3173
Hon. Kirsten Gillibrand
100 State Street, Room 4195
Rochester, NY 14614
Tel. (585) 263-6250
Fax (585) 263-6247
State Government
Governor
Hon. Andrew M. Cuomo
NYS State Capitol Building
Albany, NY 12224
Phone: 1-518-474-8390 | Office hours: 9:00am to 5:00pm
NYS Senate
Hon. Jeremy A. Cooney
2300 W. Ridge Road
Rochester, NY 14626
Phone: (585) 225-3650
Email: cooney@nysenate.gove
NYS Assembly
Hon. Sarah Clark
1800 Hudson Ave
Second Floor, Suite 4
Rochester, NY 14617
585-467-0410
Fax: 585-467-5342
Email: clarks@nyassembly.gov
Monroe County
County Executive
Hon. Adam J. Bello
110 County Office Building
39 W. Main St., Rochester, NY 14614
Phone: 585 753-1000
Fax: 585 753-1014
Email: countyexecutive@monroecounty.gov
County Legislature
Hon. Brian E. Marienetti – 7th LD
409 County Office Building
39 West Main Street
Rochester, NY 14614
Phone: (w) 585 753-1922; (h) 585 861-8977
email: legislatormarianetti@gmail.com
Hon. Yversha Roman – 26th LD
55 Parkwood Road
Rochester, NY 14615
Phone: (w) 585 753-1940; (h) 585-957-5588
email: yversha.roman@gmail.com
City of Rochester
Mayor
Hon. Lovely A. Warren
City Hall, Room 307A
30 Church St.
Rochester NY 14614
Phone: 585-428-7045
Northwest Councilperson
Hon. Jose Peo
30 Church Street, Room 301-A
Rochester, NY 14614
585) 428-7538 (O)
Email: Jose.Peo@cityofrochester.gov
Monroe County Parks Deptartment
Park Reservation Line 753-PARK
To reserve a shelter in Ontario Beach Park –or– Robach Community Center
Ontario Beach Park Program Committee
P.O. Box 12759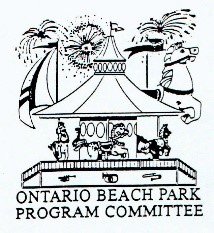 Rochester, NY, 14612
The OBPPC Information Line – You are also able to leave a message: 585-865-3320
Email: OntarioBeachEntertainment@gmail.com
http://ontariobeachentertainment.org/
Places of Worship
Abundant Grace Church

4292 Lake Avenue
Rochester, NY 14612
585-621-4490
Christian Community Church
4352 Lake Ave
Rochester, NY 14612
(585) 621-1982
http://christiancommunitychurch.com
First Spanish Church of the Nazarene
99 Stonewood Ave
Rochester, NY 14616
(585) 288-6410
http://nazarene.org
Holy Cross Church
4492 Lake Ave
Rochester, NY 14612
(585) 663-2244
http://holycrossrochester.org
Hope Christian Fellowship
3495 Lake Ave
Rochester, NY 14612
(585) 271-1172
http://www.hcfministry.org
Lake United Methodist Church
4409 Lake Ave
Rochester, NY 14612
(585) 865-8800
http://www.umc.org
Masjid Al Sabur Community
4550 Lake Ave
Rochester, NY 14612
(585) 865-8550
World Wide Church of God
4292 Lake Ave
Rochester, NY 14612
(585) 621-4490
Rochester Visitor Information

45 East Avenue, Suite 400
Rochester, NY 14604-2294
General Contact Info:
Call 800-677-7282 FREE or 585-279-8300
For 24-hour recorded current events and activities call 585-546-6810.
Fax number for visitor information requests is 585-232-4822.
General Email: info@visitrochester.com
Schools
#42 School
3330 Lake Avenue
585-663-4330
Holy Cross School
Pre-school-Grade 6
4488 Lake Avenue
585-663-6533
Lakeside Child and Family Center
Universal Pre-K
75 Stutson Street
585-663-3670
Leadership Academy for Young Men
4115 Lake Avenue
585-663-7070